Lawn Care Programs
Take pride in a healthy lawn with one of Grass Carpet's custom-made lawn care programs. With two programs to choose from, each was designed for the year-long treatment of your turf.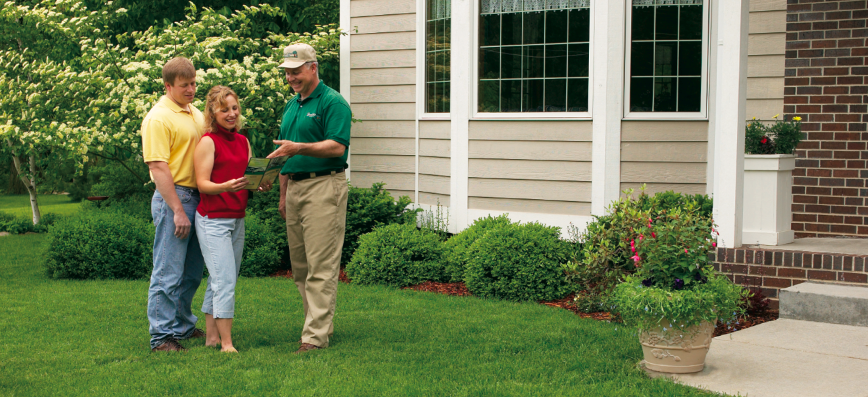 Deluxe Lawn Care Program
Obtain a healthy green lawn while saving money with our Deluxe Program. This program includes our Base Roots Program, as well as season-long preventative grub treatments, and fall core aeration. See Base Roots Program below.
General Schedule of Our Deluxe Lawn Care Program Includes:
Early spring granular fertilizer and crabgrass pre-emergent
Spring preventive white grub treatment
Spring granular fertilizer and liquid dicot weed control
Summer timed-release granular fertilizer
Summer preventative white grub treatment
Early fall granular fertilizer and liquid weed control
Fall granular winterizing fertilizer
Fall aeration
Additional Services Available:       
Fungicide Applications
Aeration/Overseeding
Lime Applications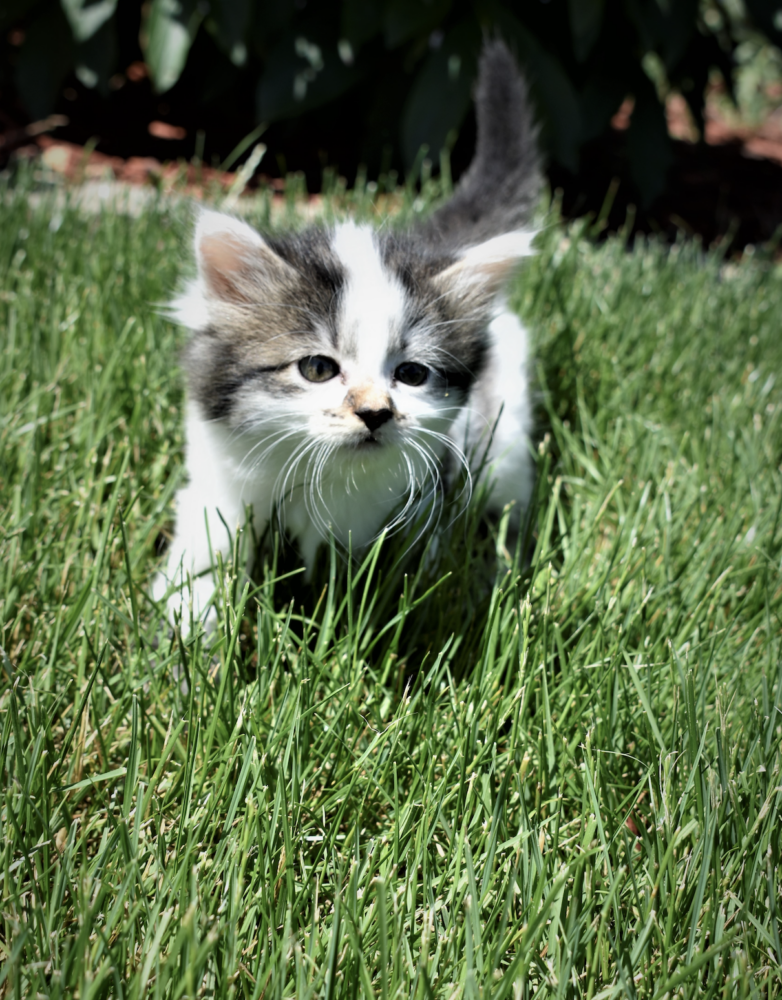 Base Roots Lawn Care Program
Our Base Roots Program includes five timely applications of granular fertilizer to help promote thickness and green up of your lawn. Our first application includes season-long crabgrass pre-emergent protection. Liquid broadleaf weed control is used to control tough weeds such as dandelion, clover, and creeping charlie.
General Schedule of Our Base Roots Program Includes:
Early spring granular fertilizer and crabgrass pre-emergent
Spring granular fertilizer and liquid dicot weed control
Summer timed-release granular fertilizer
Early fall granular fertilizer and liquid dicot weed control
Fall granular winterizer fertilizer
The Following Services May be Added to the Base Roots Program at any time:
Spring and/or summer preventative white grub treatment
Curative insect control
Aeration
Lime applications
Fungicide applications
Other Lawn Care Services Grass Carpet Offers
Mowing
(Currently available for Cedar Rapids Metro area, Mount Vernon, and Ely residents only)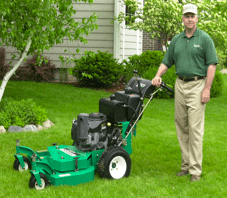 Timely and proper mowing is essential to achieving a well-manicured lawn. Grass Carpet technicians are knowledgeable about the different types of grass grown in Eastern Iowa and the various lengths and frequency each turf type should be mowed.
Lawn Aeration
Annual core aeration helps improve conditions for better root development by minimizing thatch accumulation, decreasing soil compaction, and improving the exchange of necessary nutrients to reach the grassroots.
How is this done? We perforate the soil with small holes to allow nutrients, air, and water to circulate better and penetrate the roots. Lawn aeration alleviates the compaction of soil that starves the roots from necessary elements.
Lawn Thatch
Thatch is an area located between the green vegetation of the turf and the soil surface. It consists of a layer of dead and decaying turfgrass tissue derived from shoots and roots.
Most people will assume that you will inevitably develop a thatch problem if you do not bag your grass clippings. This is not true! Grass clippings have little impact on the excess buildup of thatch. Small amounts are very beneficial; it helps with turf resiliency and prevents insect problems. You can also have reduced development into the soil. If there is an excessive thatch problem, it will be important to have the lawn de-thatched by power raking. In Cedar Rapids, the best time to do this is in the spring. Please speak to your lawn specialist or call our office for more information or to add lawn aeration to your Base Roots program.
Lime Application
Lime is a soil amendment or conditioner made up of necessary nutrients, specifically calcium and magnesium, to induce better grass growth. These work to lower the acidity levels in the soil, which may be responsible for slow grass growth in your lawn.
Does your lawn have this issue? The only way to see is to take a soil pH test, which we can provide! Results from acidity tests can tell us the amount of lime needed, and we can fashion your lawn's custom mixture accordingly.
Because it takes a while for lime to move through the soil, the best time to apply lime is at the end of the growing season and when the ground is not too wet. It only needs to be applied every three to five years.
Your specialist can test your soil's pH level to recommend the amount of lime. Contact us today to schedule your pH test.
Soil pH Testing
To effectively determine fertilizer or lime amounts and composition best for your lawn, we will need data from a soil test. We can get information about certain nutrients present in the soil from soil testing. This enables us to recommend proper treatment and care programs for your Cedar Rapids lawn.
Soil testing can happen at any time of the year. The process includes taking a sample of soil that is representative of your lawn and then testing it for pH levels (acidity) and the presence of essential nutrients (including nitrogen, phosphorus, and potassium).
After obtaining the results from your soil sample, our specialist will be in touch with you to determine the best plan of action for improving the quality of your lawn. We will custom-blend the appropriate amount of fertilizer and/or lime to effectively make your lawn healthier and greener.
Other Services
Residential Snow Removal
(Currently available for Cedar Rapids Metro area, Mount Vernon, and Ely residents only)
Prevent dangerous falls and other accidents! Allow Grass Carpet to take care of all your residential snow removal needs. Contact us and we'll handle this winter chore so you don't have to.